Nazanin Zaghari-Ratcliffe has been temporarily released from prison in Iran, her family has said. The 39-year-old was released from jail in Tehran on a three-day furlough and pictures showed her hugging her daughter Gabriella, four.
Ms Zaghari-Ratcliffe was jailed for five years in 2016 for spying, which she denies.
Her British husband Richard Ratcliffe said his wife, a British-Iranian citizen, was with family in Damavand.
Jeremy Hunt, the foreign secretary, said the charity worker's release was "really good news" but that her imprisonment was a "gross injustice".
Mr Ratcliffe said: "The Free Nazanin campaign is very pleased to confirm that Nazanin was released from Evin prison on furlough this morning.
"Initially the release is for three days – her lawyer is hopeful this can be extended. She is currently with her family in Damavand. "This was a very happy surprise after a number of false dawns recently, which had been increasingly unsettling."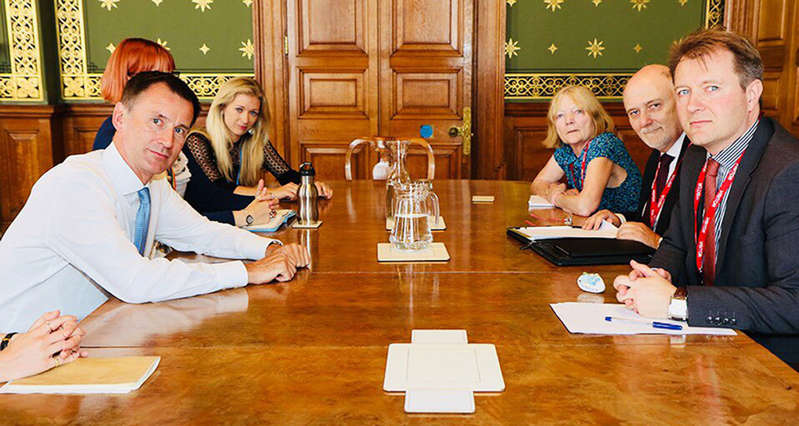 © Press Association Picture taken from the twitter feed of Jeremy Hunt of the Foreign Secretary meeting Richard Ratcliffe, husband of Nazanin Zaghari-Ratcliffe who was sentenced to five years in prison in 2016 after being accused of spying, on Thursday. Describing the family reunion in Damavand, just outside the capital Tehran, Mr Ratcliffe added that his wife was "overwhelmed".
He said: "Nazanin traveled to Damavand from Evin with her father and brother to rejoin the family holiday and see Gabriella, her grandmother, and the wider family.
"Gabriella had picked some flowers from the family garden, and was waiting to present them – the tradition she has seen for families waiting outside Evin prison.
Gabriella has promised to show her the garden, and also her dolls house.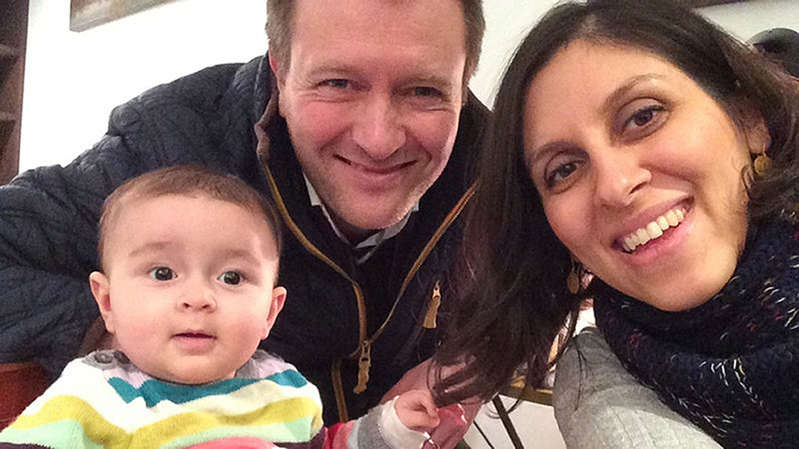 © Press Association File photo of jailed British mother Nazanin Zaghari-Ratcliffe with her husband Richard Ratcliffe and their daughter Gabriella. "[Nazanin] was very happy on the phone, though confessed to having cried lots, particularly when seeing her grandmother, and to be still overwhelmed. "
He said: "Our thanks to all those involved in making this possible in Tehran and London, and to the new foreign secretary for all his recent efforts and considerations."
A Foreign and Commonwealth Office spokesperson said: "We remain very concerned about all our dual nationals detained in Iran, and continue to make decisions in line with what we believe will produce the best outcomes in their cases.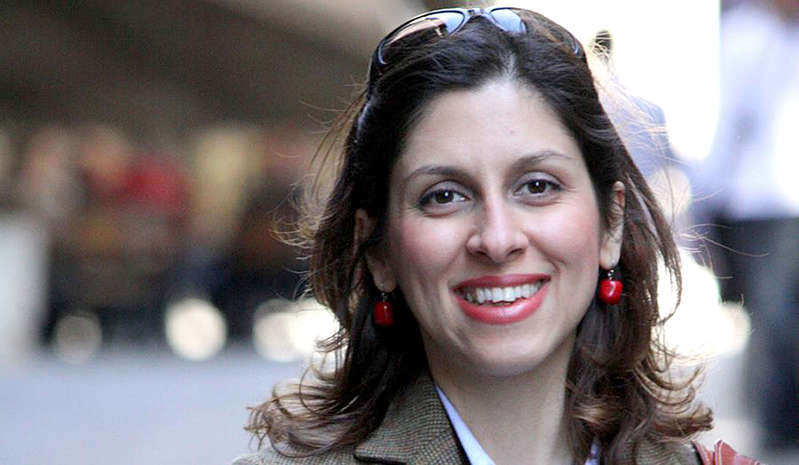 © Press Association File photo of Nazanin Zaghari-Ratcliffe, who marks both her daughter Gabriella's fourth birthday and 800th day in jail having been accused of spying by the Iranian government. "We do not think it is in the best interests of any of our dual national detainees to provide a running commentary on individual cases."
Nonetheless, Mr Hunt tweeted on Thursday afternoon: "Really good news that Nazanin has been released on furlough, credit to tireless campaigning by husband Richard and her friends. But being in prison AT ALL is the gross injustice and she must be PERMANENTLY released for which every effort will continue @FreeNazanin".
Additional reporting by PA