Donald Trump would invite the North Korean dictator, Kim Jong-un, to the White House if next week's summit in Singapore "goes well", the president told reporters on Thursday.
"He would look at it very favorably so that could happen," the US president said at a joint press conference with the Japanese prime minister, Shinzo Abe.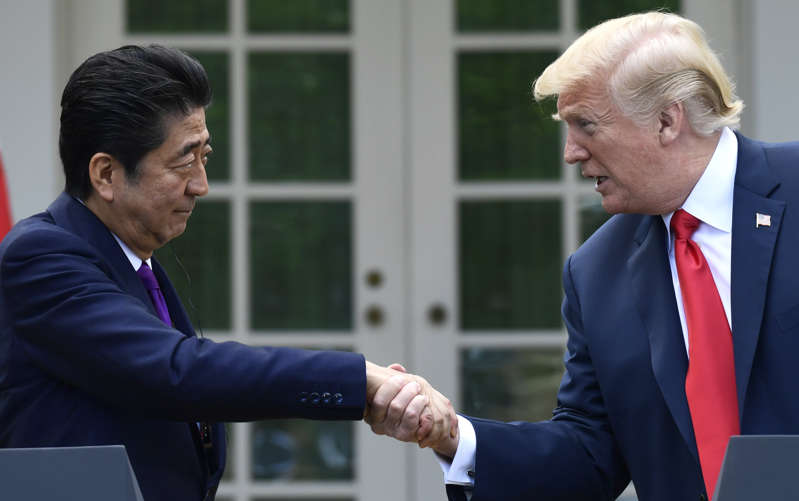 © AP President Donald Trump, right, and Japanese Prime Minister Shinzo Abe, left, shake hands during a news conference in the Rose Garden of the White House in Washington, Thursday, June 7, 2018. (AP Photo/Susan Walsh)
Asked whether such a meeting would happen at the White House or his Mar-a-Lago estate in Florida, Trump replied: "Maybe we'll start with the White House. What do you think?"
The president said he was also optimistic about a normalization of diplomatic relations with North Korea in the long term. "Normalising relations is something I would hope to do, expect to do when everything's complete," he said. "We would certainly like to see normalization, yes."
Trump said he was also willing to walk away if the talks break down. "I did it once before," he said, presumably a reference to a letter that temporarily canceled the meeting.
© AFP/Getty Images Asked whether a meeting would take place at Mar-a-Lago or the White House, Donald Trump said: 'Maybe we'll start with the White House. What do you think?'
Asked about the contents of an oversized letter from Kim delivered to the White House last week, the president replied: "The letter was just a greeting. It was really very nice. Perhaps I can get approval to put it out … Nothing other than we look forward to seeing you and we look forward to the summit and hopefully things will work out."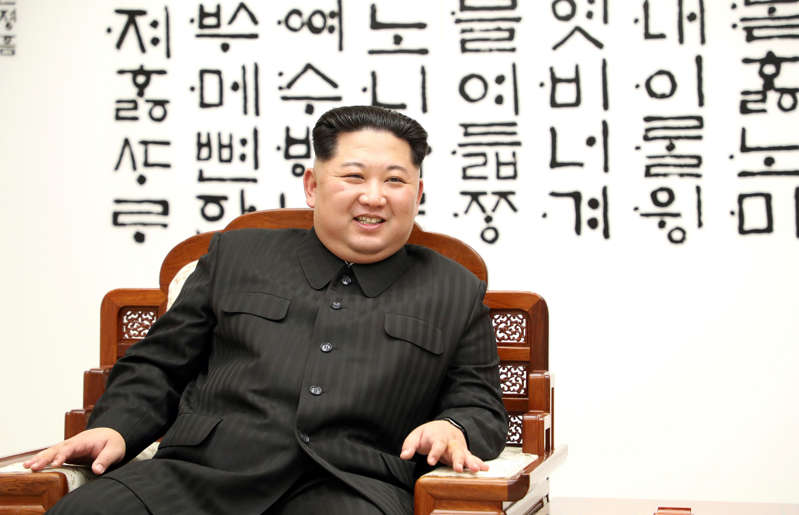 © AP
Earlier, in the Oval Office, Trump, who reportedly does not like reading briefing documents, claimed that he does not need to do much homework before the summit. "I don't think I have to prepare very much," he said. "It's about attitude. It's about willingness to get things done."