A launch failure, an incommunicado satellite and an unprecedented satellite recall, all in the space of less than a year, may not necessarily harm the Indian Space Research Organisation (ISRO)'s hard-earned reputation as a trusty launcher of commercial space missions. Yet, it does cast a shadow on missions that are critical to India's needs, analysts say.

Almost two months after Isro lost contact with Geostationary Satellite 6A, a communication satellite, the chances of the agency retrieving it are slim. Orbit raising maneuvers have failed, so the satellite is not in the correct orbit. Its power reserves are most likely depleted, and it is on its way to becoming space junk.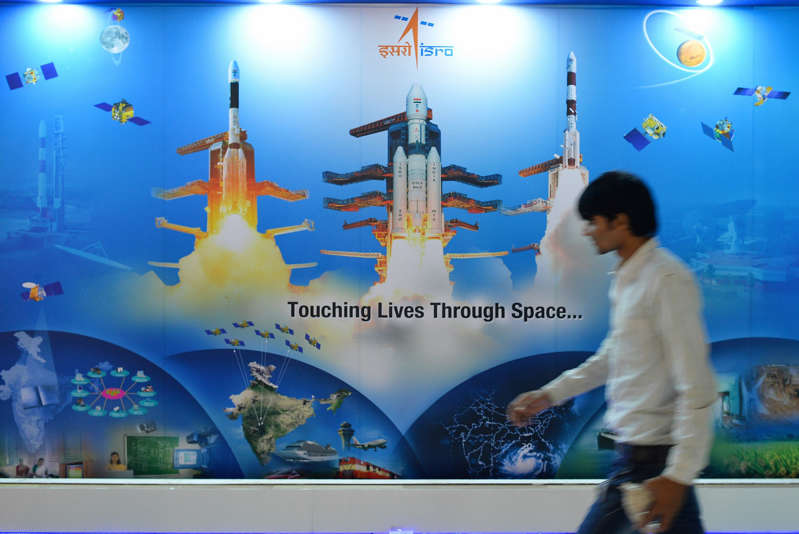 "We are in the process of planning another satellite to ensure continuity of services," Isro chairman K Sivan said.
Launches are the most spectacular, and most risky, part of a space mission and attention tends to fade once the rocket is out of view. But unlike for commercial launches, the agency's responsibility for Indian satellites extends beyond placing them in orbit. The satellites have to complete their missions and provide useful data that feeds into everything from communication and navigation services to scientific advancements.
Isro maintains that its future launch operations have not been affected, but the recent recall of GSAT-11 from a launch station in French Guiana weeks before its scheduled launch suggests the agency is on edge. "Isro works on a shoestring budget, it cannot afford failures," said Rajeswari Pillai Rajagopalan, head, nuclear and space policy initiative, Observer Research Foundation. "The first thing to consider is the direct monetary losses."
Like all Indian satellites launched by Isro in recent years, GSAT-6A was not insured.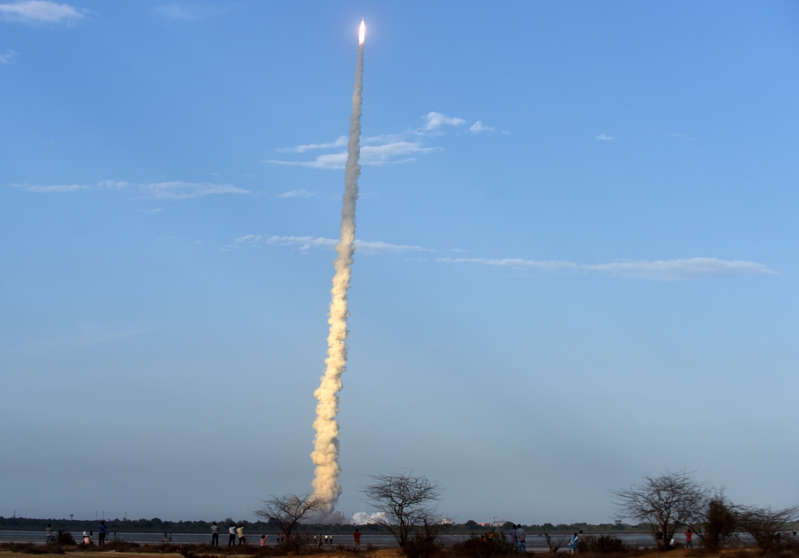 According to former Isro chairman AS Kiran Kumar, India only has half the number of satellites it requires to meet its needs, ranging from data services to weather prediction, so the loss of each satellite hurts.
Foreign launches are costly, which is why Isro is trying to develop an indigenous capacity to launch heavy satellites like the GSAT-11, which weighs 5,725 kg. The cost of launching Chandrayaan II from India is about half of what it would cost if it were launched from a foreign launch site, according to Isro.
Recalling a satellite for additional checks adds to the cost, but the loss of GSAT-11 is a chance it is not prepared to take. "Apart from the monetary losses, it affects strategic operations, as is the case with the GSAT. It means they will have to wait a few more years for the same facility," said Rajagopalan.
GSAT-6A was an advanced communications satellite that was supposed to complement the GSAT-6, which was launched in 2015 to provide military communications with a mission life of nine years. They would have boosted communication in difficult terrains and cellular blind spots like deserts and snow-clad mountains with the use of small hand-held devices.
The other service of strategic importance is navigation. Most service providers and institutions rely on GPS, a navigation system developed by the US. The development of an indigenous GPS called NavIC is considered vital to protecting India's strategic interests, a point that was driven home during the Kargil war in 1999 when the US denied India access to GPS, hampering military operations.
© Provided by Hindustan Times A constellation of seven satellites is required to provide a fully functioning GPS service covering all of India. The failure of clocks on IRNSS-1A, launched in 2013, meant that a replacement was required. The launch of the replacement satellite IRNSS-1H failed last year because the heat shield did not separate. The heat shield protects the satellite from the high temperatures when the rocket traverses the earth's atmosphere but should separate once the launch vehicle leaves the earth's atmosphere.
Another replacement satellite, IRNSS-1I, was launched in April.
The operations that depend on a host of satellites to work together require all satellites to be in place in a set time frame. In its report on Isro in March 2018, the Comptroller and Auditor General criticised the agency for failing to commission NavIC because all the required satellites were not in orbit.
Senior Isro officials said the agency's client base for the Polar Satellite Launch Vehicle, the agency's most reliable launch rocket, is stable. "The GSAT-6A issue is not that worrying because the problem was with the satellite, not the launch vehicle. It does not erode the credibility of Isro as a commercial launcher," Ratan Shrivastava, an advisor with the space division at the Federation of Indian Chambers of Commerce and Industry (FICCI), said.
The commercial launch market is lucrative and expanding, estimated to be worth $30 billion by 2025. Competition among the launch service providers has heated up in recent decades with the entry of private players such as SpaceX and Blue Origin and use of game-changing technologies such as reusable rockets that drastically lower launch costs. China has already announced plans to launch reusable space rockets to compete with private players.
Chairman Sivan emphasized that Isro is a research and development (R&D) agency."When we have spare capacity in our launch vehicles, we provide commercial services. PSLV has launched the largest number of small satellites in the world," Sivan said. "Isro is not a commercial provider of space-based services; however it undertakes all measures to ensure that cost of access to space is optimized and comparable with industry benchmarks," he said.
A real test of the agency's R&D capacity will be the high-profile but much-delayed Chandrayaan II mission to land a rover near the south pole of the moon scheduled for October-November this year. It was postponed from the April launch date for further tests. "We have full resources to carry out our present as well as future developmental activities," Sivan said.