A former counter-terror detective says police investigating the poisoning of spy Sergei Skripal must be prepared for obstruction if they pursue suspects in Russia.
Brian Tarpey accused Russian authorities of "playing games" with him and colleagues when they went to Moscow to interview a witness to the fatal poisoning of ex-KGB officer Alexander Litvinenko in London.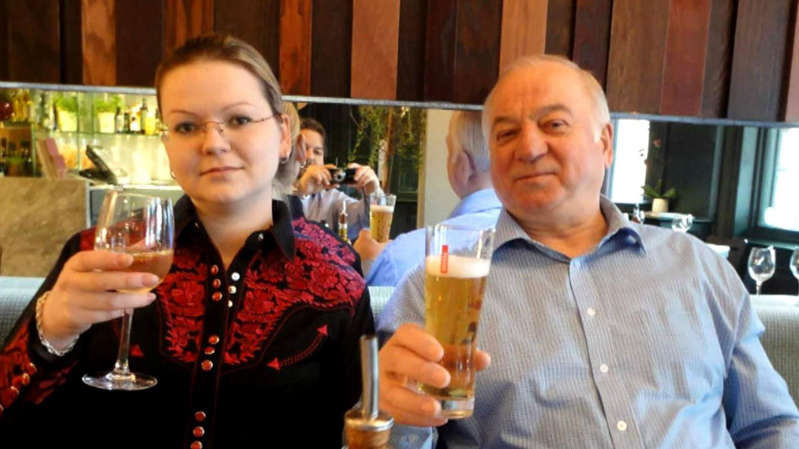 © Microsoft ICE Skripal poisoning: Police 'face Russian obstruction' He said: "We asked to interview Dmitri Kovtun and a colleague was taken into a room and met a man lying on a bed, completely wrapped head to foot in bandages, just like an Egyptian mummy. All you could see were his eyes.
"The Russians said that far from being the killer, he himself was a victim who was poisoned by Litvinenko. To this day, I still don't know if we interviewed the man we thought he was."
Businessman Kovtun and another Russian Andrey Lugovoy, both former KGB officers, were later named in a UK public inquiry as Litvinenko's killers.
Monday will mark three months since the nerve agent poisoning of former double agent Sergei Skripal and his daughter Yulia at his home in Salisbury. They were left critically ill, but made a remarkable recovery.
© Sky News Screen Grab Sergei Skripal's house The British government has said it is highly likely the attack was ordered by the Kremlin, but Moscow denies it.
Police believe the deadly and rare poison novichok was left on the handle of Mr Skripal's front door.
There have been no arrests and police have said very little about the investigation which is being run by the National Counter-Terror Command from Scotland Yard with 250 investigators.
Mr Tarpey, who also worked on the London 7/7 bombings, said much of the work will be on the collection and scrutiny of security camera footage.
© Reuters Yulia Skripal He said: "It's likely the poison was left there the afternoon before they fell ill, during the five hours when Mr Skripal was away collecting his daughter from Heathrow Airport.
"The would-be killers would have done a lot of planning and probably followed Mr Skripal to the airport to make sure he was away from the house long enough."
Mr Tarpey said: "There are no obvious cameras around Mr Skripal's home, but they can often be disguised and there may be a hidden camera in a neighbour's house or in a car.
"And any potential image of a suspect caught here could be matched against similar images of figures getting into a car, on a train or at an airport, but that is a huge number of cameras to check.
"The collection alone of that material would take weeks, but that's the sort of work that will be going on now. The investigators won't assume that the poisoner went straight to Heathrow and got on a plane to Moscow, that would be too obvious."
Mr Skripal, 66, and Yulia, 33, have been released from hospital and are recovering in a secret location.