The search for missing plane MH370 is not quite over yet, the company leading the mission has confirmed, despite the Malaysian government statement on Monday that it had ended.
Ocean Infinity said they were heading to one last spot of interest before they turn back for good.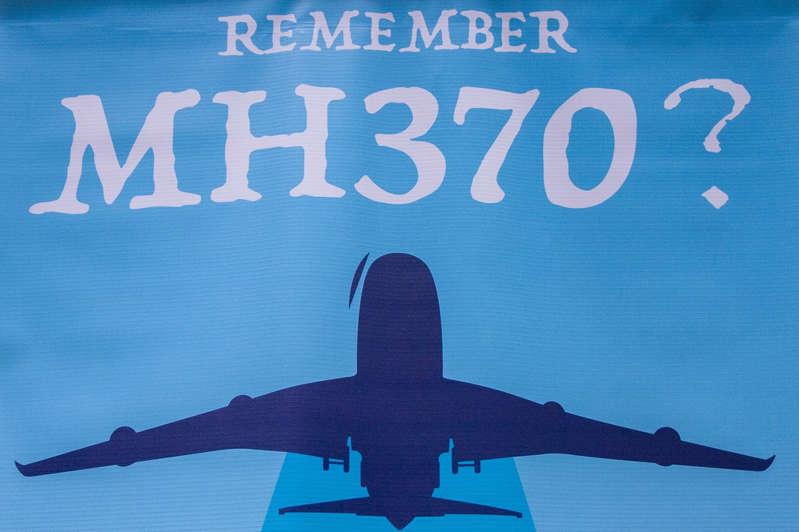 © Getty A MH370 poster seen at the 4th Annual MH370 Remembrance event.
The Guardian has learned that the seafront exploration company's Seabed Constructor vessel will sail to the spot in the southern Indian Ocean where a Chinese patrol ship detected an ultrasonic pulse – which could have been consistent with that from a black box – in 2014.
A spokesperson for Ocean Infinity confirmed that they were "aware of the reports" of the possible black box signal four years ago, and were heading to the area to check it out for themselves "before we head to port and bring this search to a close".
The Malaysian government at the beginning of the week said their search agreement with Ocean Infinity had ended and would not be extended. Speaking on Monday, the Malaysian transport minister, Anthony Loke, said the US-based company had requested an extension to conclude its undersea search for the missing plane.
Ocean Infinity's arrangement with the Malaysian government was made on a "no-find, no-fee" basis, where the company would receive around $70m if they found the aircraft wreckage, and no payment if they found nothing. After five months of extensive searching, Ocean Infinity admitted defeat on Tuesday and chief executive Oliver Plunkett said it was with "a heavy heart that we end our current search without having achieved that aim."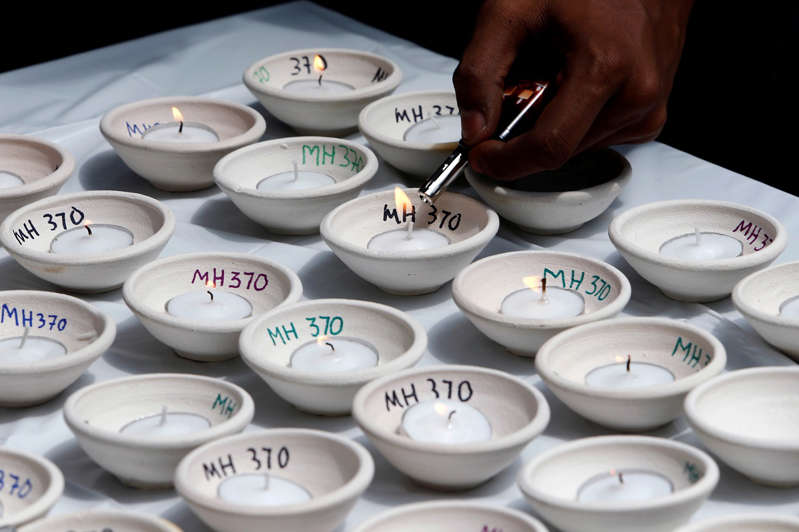 © Reuters A man lights candles during the fourth annual remembrance event for the missing Malaysia Airlines flight MH370, in Kuala Lumpur, Malaysia March 3, 2018.
However, it appears that in the last ditch effort to leave no stone unturned in the search for the missing plane, the Seabed Constructor will continue for at least two more days in order to survey a spot 25 degrees south and 101 degrees east within the original 84,000-sq-mile search zone.
The pulse detected by the Chinese ship had a frequency of 37.5kHz, the same as is emitted by flight recorders, and it was seen as one of the few hopeful moments in the first few weeks of the search for the Boeing 777, which went missing in the early hours of 8 March 2014 en route from Kuala Lumpur to Beijing.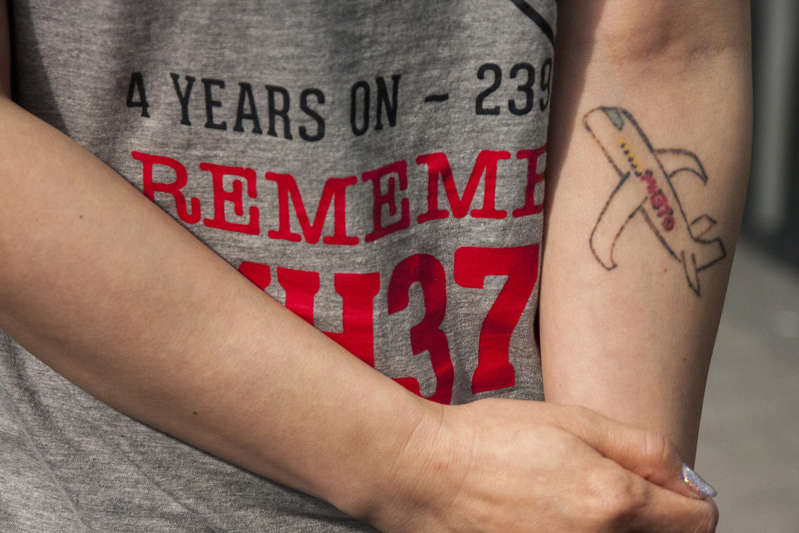 © Getty Jing Hong Xu, a visitor from China seen showing her flight painting on her arm to commemorated her late mom Fengying Liu who is one of the victim in this tragedy.
Chinese planes had also reportedly detected debris in the area but no wreckage has subsequently been found, despite an international hunt the past four years.
Speaking on Wednesday, Loke said the search for MH370 had cost 500m ringgit (£95m) and Ocean Infinity would be releasing a full report on their findings by July. "We remain ever hopeful that we will be able to find the answers we seek and new information will come to light and that at some point in the future the aircraft will be located. We remain steadfast in our unwavering commitments to solving the mystery of MH370."