Britain will be legally bound to pay its £39bn Brexit 'divorce bill' before the details of a future EU trade deal are agreed, a minister has admitted.
MPs will be asked to authorize the payment when they vote on the withdrawal deal in the autumn, Suella Braverman said – but there will be no trade treaty until after the UK leaves the EU next year.
The admission was seized on by some MPs, who said David Davis had previously vowed to impose "conditionalities" in the Brexit deal, to protect the taxpayer.
But, under fierce questioning, Ms Braverman acknowledged the EU would only be signing a "duty of good faith" to pursue an extensive trade agreement.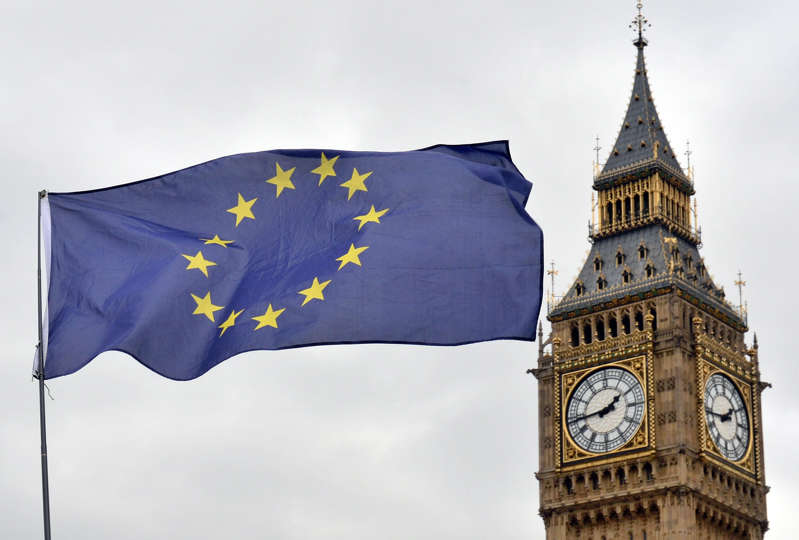 © Press Association UK legally bound to pay £39bn Brexit 'divorce bill' before EU trade deal agreed, admits minister Asked if MPs would be "agreeing on the financial settlement before there is a legal treaty on the future relationship", the minister – eventually – replied: "Yes"
Pat McFadden, a pro-EU Labour MP said it exposed Theresa May's promise that "nothing is agreed until everything is agreed" to be an empty one.
During the evidence, given to the Brexit committee, ministers also confirmed that the so-called 'backstop' – keeping the UK aligned to the EU on customs after 2020 – must be "time-limited".
The Independent revealed today that the red line has already been rejected by the EU as failing to guarantee a continued open border in Ireland – throwing the negotiations into fresh jeopardy.
Robin Walker, Ms Braverman's colleague, also refused to say that next month's Brexit white paper would finally set out the government's choice for future customs arrangements.
The cabinet remains split down the middle over the prime minister's preferred "customs partnership – where the UK would collect tariffs for the EU – and untested smart technology.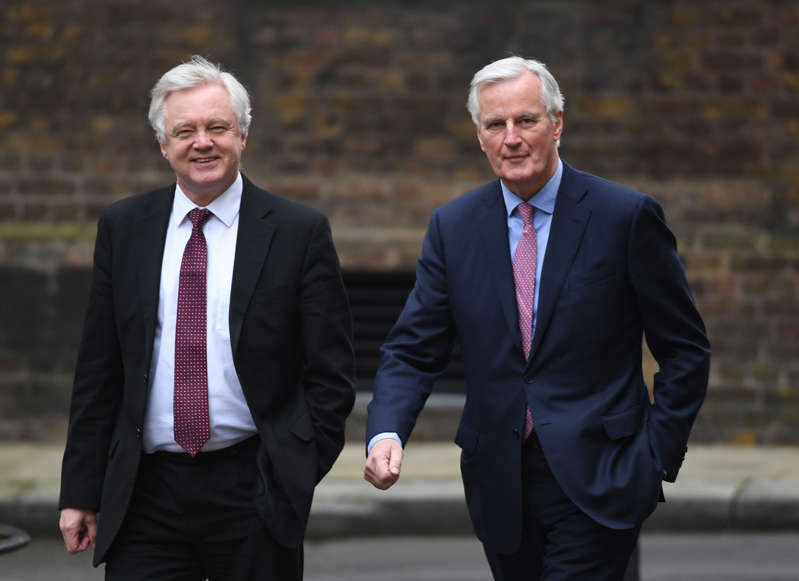 © Press Association European Commission negotiator Michel Barnier arrives at 10 Downing Street for talks with Brexit Secretary David Davis. Asked why ministers were still at war over post-Brexit customs, nearly two years after the referendum, Ms Braverman said the delay was better than "rushing it and regretting it later".
The "divorce bill" – which could end up being higher than £39bn, independent auditors say – remains one of the most controversial flashpoints in the Brexit talks.
Ms Braverman once insisted no payments would be necessary, condemning "scaremongering that we will have to pay to leave".
And Mr Davis said MPs were likely to reject the financial settlement – and therefore the Brexit deal – if only flimsy details of the long-term trade deal were known at that point.
Last December, the prime minister slapped down her chancellor for arguing there could be no link between the money and a future trade agreement.
"Nothing is agreed until everything is agreed and that applies to the financial settlement," her spokesman insisted.