Cambridge Analytica Closing Operations After Facebook Data Scandal
Cambridge Analytica, a data firm that worked for President Donald Trump's 2016 campaign, is shutting down following allegations about its misuse of Facebook data and the campaign tactics it pitched to clients.
In March, the company suspended its chief executive, Alexander Nix, and said it was launching an independent investigation to determine if the company engaged in any wrongdoing in its work on political campaigns.
The company decided to close its doors because it was losing clients and facing mounting legal fees in the Facebook investigation, according to people familiar with the matter. SCL Group and SCL Elections, which are affiliated with Cambridge Analytica, also are shutting down in the U.S. and the U.K.
Cambridge Analytica and SCL Elections issued a joint statement on Wednesday confirming the companies' closures. "Over the past several months, Cambridge Analytica has been the subject of numerous unfounded accusations," the statement said. "The siege of media coverage has driven away virtually all of the company's customers and suppliers. As a result, it has been determined that it is no longer viable to continue operating the business."
© Daniel leal-Olivas/Agence France-Presse/Getty Images The company also said that "parallel bankruptcy proceedings" would commence for Cambridge Analytica and "certain of the company's U.S. affiliates."
Cambridge Analytica and SCL Group's leadership also are involved in a variety of other entities, leaving open the possibility that the companies could rebrand their operations under a different name.
Cambridge Analytica and SCL Elections combined had close to 100 employees in 2017, according to two people familiar with the matter.
The moves followed the release of a video that depicted Mr. Nix describing to people posing as potential clients campaign tactics such as entrapping political opponents with bribes and sex.
The sales pitch was captured by undercover journalists at British broadcaster Channel 4. Mr. Nix's suspension also follows media reports that the company gathered data from millions of Facebook Inc. user profiles without authorization.
© The Associated Press Christopher Wylie, the Cambridge Analytica whistleblower, departs after meeting with House Judiciary Democrats, on Capitol Hill, Tuesday, April 24, 2018, in Washington. (AP Photo/Alex Brandon) Facebook said data from as many as 87 million of its users may have been improperly shared with Cambridge Analytica.
In a conference call on Wednesday, Julian Wheatland, SCL chairman, told employees that the firm was shutting down, effective Wednesday and that employees should turn in their computers, according to a person familiar with the matter. He also said the company's independent investigation into whether Cambridge Analytica used the entrapment tactics Mr. Nix cited in the Channel 4 video had concluded and had "cleared" the company, the person said.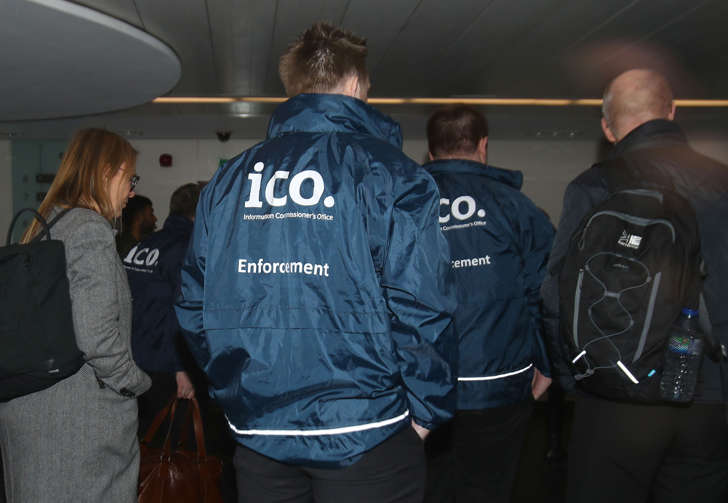 © press association Britain's information regulator said Saturday it was assessing evidence gathered from a raid on the office of data mining firm Cambridge Analytica Cambridge Analytica has denied wrongdoing in the Facebook incident. The company said in the Wednesday statement that despite the efforts to correct the record, it "has been vilified for activities that are not only legal but also widely accepted as a standard component of online advertising in both the political and commercial arenas."
Ahead of the conference call on Wednesday—which was rescheduled more than a half a dozen times since Monday—Cambridge Analytica employees appeared to anticipate the news that was coming: On internal Slack chats, employees exchanged Spotify playlists featuring songs with titles such as "Help!" by The Beatles and "The End" by The Doors, according to the person familiar with the matter.
The business had $15 million in U.S. political work in the 2016 election cycle, according to Federal Election Commission records.
Since the 2016 campaign, Cambridge Analytica hadn't notched a single U.S. federal political client; it lost several commercial clients in recent months, according to FEC records and people familiar with the matter.
© The Associated Press The offices of Cambridge Analytica (CA) in central London, after it was announced that Britain's information commissioner Elizabeth Denham is pursuing a warrant to search Cambridge Analytica's computer servers… The company lost one longstanding client, the John Bolton Super PAC when Mr. Bolton became the White House national security adviser and the super PAC suspended its operations last month. Mr. Bolton's super PAC had paid Cambridge Analytica more than $1.2 million between 2014 and 2016, according to FEC records.
A person with knowledge of the company's current moves said no client wanted to do business with the company anymore.
"It was just not worth continuing," the person said. Cambridge Analytica had tried to rebrand and regroup but the shareholders rejected the plan and didn't want to take on the legal liabilities associated with it, according to the person.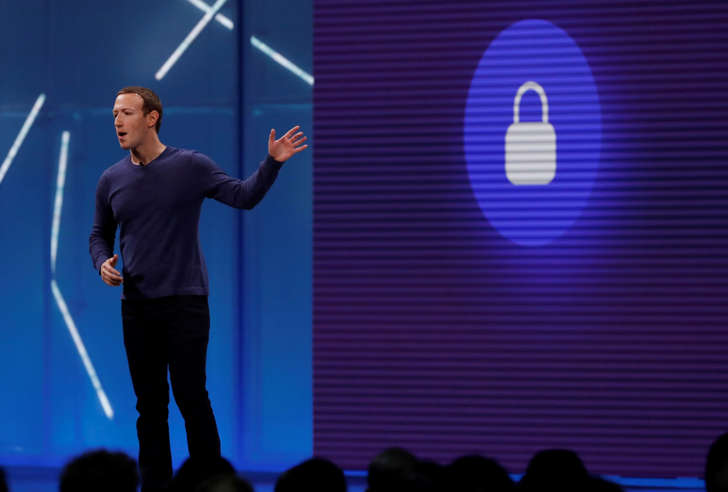 © Thomson Reuters Facebook CEO Mark Zuckerberg speaks at Facebook Inc's annual F8 developer's conference in San Jose, California, U.S. May 1, 2018. REUTERS/Stephen Lam Cambridge Analytica didn't respond to a request to comment on this.
Cambridge Analytica first broke into American politics in 2013 as the offshoot of British behavioral company SCL Group. The company, which had attracted backing from the Mercer family, was known for its financing of conservative candidates. Rebekah Mercer and her sister Jennifer, daughters of hedge-fund billionaire Robert Mercer, were on the company's board. Former White House chief strategist Steve Bannon also served on the board before joining the White House. Three Republican presidential campaigns—those of Mr. Trump, Sen. Ted Cruz, and neurosurgeon Ben Carson—hired the firm.
© The Associated Press Chief Executive of Cambridge Analytica (CA) Alexander Nix, leaves the offices in central London, Tuesday, March 20, 2018. Cambridge Analytica has been accused of improperly using information from more than 50 million… Even before the reports that Cambridge Analytica had improperly used Facebook data, U.S. clients had said they were dissatisfied with the U.K.-based company's services. Representatives of both the Trump and Cruz campaigns said the company overpromised its ability to use "psychographic" data to identify and persuade voters.
On the same day in March that Facebook said it would suspend Cambridge Analytica from buying ads after learning that the data firm had improperly harvested Facebook's data, Rebekah and Jennifer Mercer joined the board of a new company, Emerita Ltd., based at the same address as Cambridge Analytica's British affiliate, according to a British corporate filing. Mr. Nix, who became a director in late January, later filings show, was removed from the board on March 28.
Write to Rebecca Ballhaus at Rebecca.Ballhaus@wsj.com and Jenny Gross at jenny.gross@wsj.com