A suite of glittering gems commissioned for Queen Victoria by her beloved consort Prince Albert is to go on show at Kensington Palace.
The exhibition of historic royal jewels includes the diamond and emerald diadem, which Albert personally designed for his wife.
Created by the Queen's Jeweller, Joseph Kitching, the tiara is set with cushion-shaped diamonds and step-cut emeralds, and surmounted by a graduated row of 19 inverted pear-shaped emeralds, the largest of which weighs 15 carats.
Victoria wrote in her journal of her husband's "wonderful taste", and her delight at wearing this "lovely Diadem of diamonds and emeralds designed by my beloved Albert".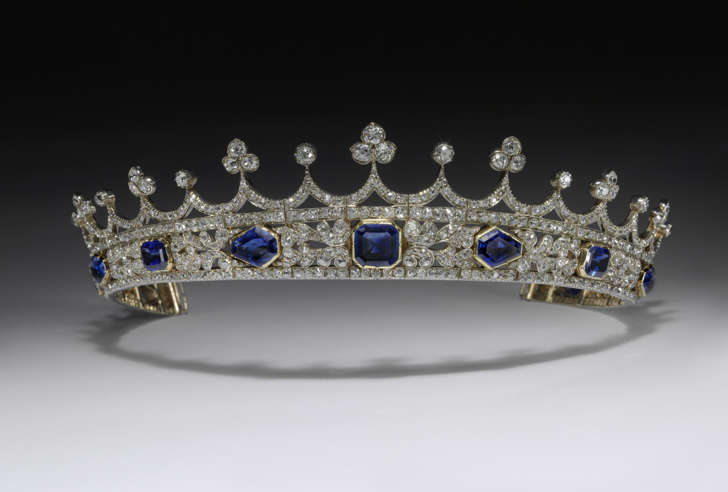 © Press Association Victoria and Albert Museum Undated handout photo issued by the Victoria and Albert Museum of Queen Victoria's sapphire and diamond coronet, designed by Prince Albert, made by Joseph Kitching, London, 1840- 1842. She was given the tiara in 1845 – five years after she married Albert.
The piece will form a new part of the Victoria Revealed exhibition, which reopens at the west London royal residence on Friday, March 30.
Also on show will be its matching emerald suite – a necklace formed of nine oval emerald clusters each set within a border of cushion-shaped diamonds, pendant earrings and a 20ct emerald and diamond brooch.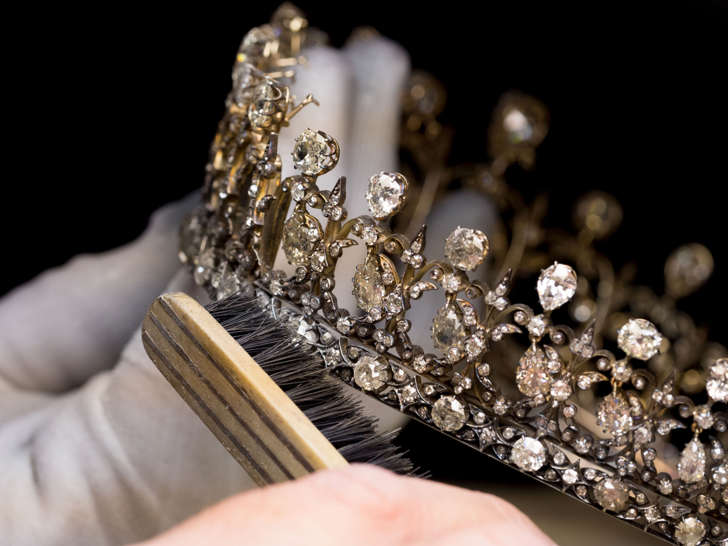 © Press Association Undated handout photo issued by Historic Royal Palaces of a conservator polishing the Fife Tiara in preparation for its display at Kensington Palace for the Victoria Revealed exhibition. Victoria and Albert became known for their love of fine craftsmanship, together commissioning and purchased some of the 19th century's finest artworks.
They exchanged spectacular gifts from the moment of their engagement in 1839 and throughout their 21-year marriage, and an array are going on show for the first time at the palace which was Victoria's childhood home.
Their children and grandchildren continued the tradition of giving gifts of jewels to mark significant events.
The Fife tiara, presented to Queen Victoria's granddaughter Princess Louise on her wedding day by her husband the Duke of Fife, will also be on a show.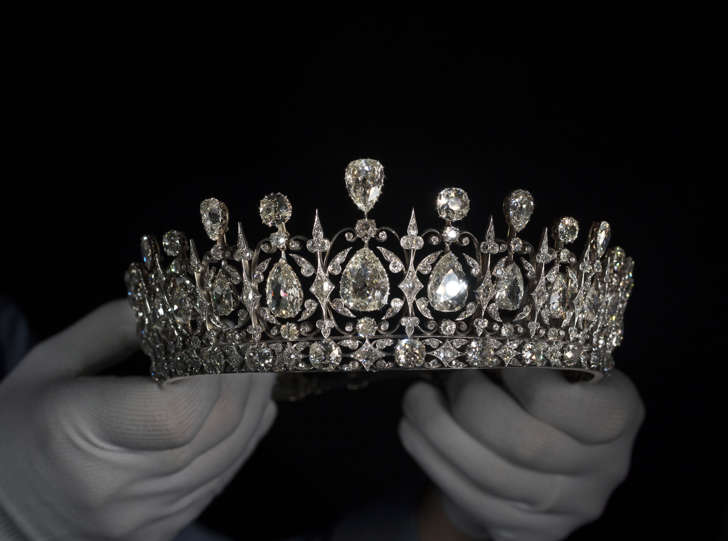 © Press Association Undated handout photo issued by Historic Royal Palaces of the Fife Tiara which will be on display at Kensington Palace. It is made of hundreds of diamonds, ranging in weight from one to 10 carats, and features a row of pear-shaped swing set diamonds.
Princess Louise also owned a kokoshnik style tiara with graduated pavé-set rays of diamonds in white and yellow gold, inspired by the headdresses of the Romanov court, which will be on display for visitors to see.
Victoria Revealed runs at Kensington Palace throughout 2018.
Visitor information can be found at http://www.hrp.org.uk/Kensington-Palace