Hundreds of flights across Europe have been canceled because of severe weather.British Airways canceled more than 60 short haul flights either departing or arriving from London Heathrow in a bid to protect punctuality.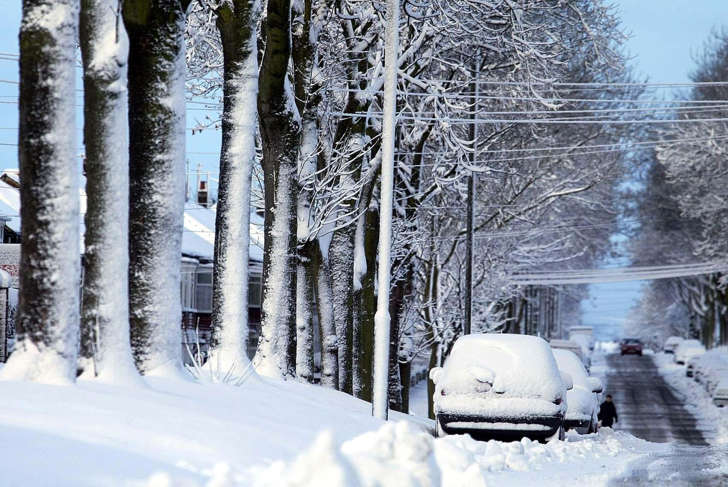 © Getty Snow on cars A number of other flights from the west London hub was delayed.
BA is offering passengers booked on short-haul flights between Monday and Friday the chance to re-book for travel on a later date up to March 21 free of charge.
A spokesman for the carrier said: "We are sorry that the weather this week is likely to lead to some delays and disruption to our schedules.
"It is likely at times we will have to proactively cancel some services and re-book customers on to alternative flights.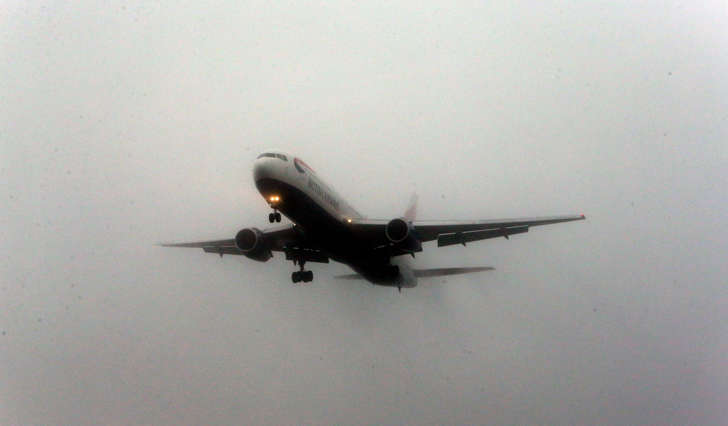 © Getty A plane lands in the fog at Heathrow Airport as early-morning fog disrupted flights "Customers on canceled services can also claim a full refund if they no longer wish to travel.
"We are sorry for the potential disruption to your travel plans and are doing all we can to minimize the effect the poor weather may have on our flights."
Very big delays for flights departing Rome, Stockholm and Bergen because of weather. pic.twitter.com/5qik7YQ5gu

— Flightradar24 (@flightradar24) February 26, 2018
Airports in Rome, Stockholm, and Bergen were among those to suffer significant disruption to departures as Europe is hit by a blast of Siberian weather.
Ryanair canceled almost 50 flights departing or arriving from the Italian capital, including some serving the UK.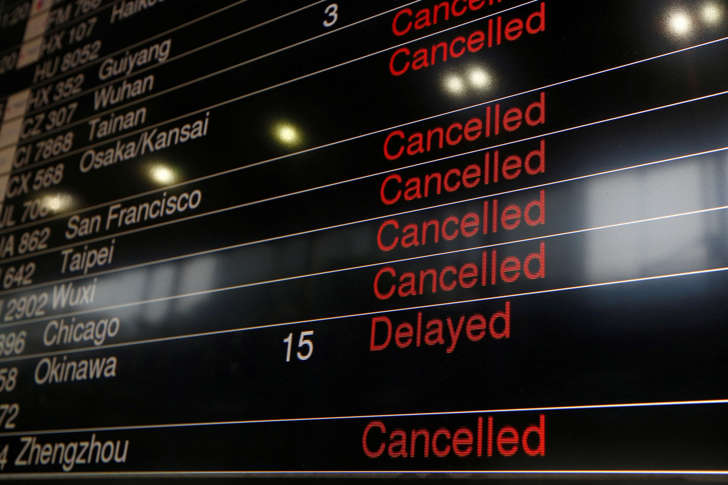 © Reuters A panel displaying canceled and delayed flights EasyJet said its UK flight schedule was unaffected by the weather.
More than 70 flights traveling to or from the Canary Islands were disrupted when the region was hit by strong winds and rain on Sunday.
Passengers were forced to spend the night at the airport waiting for flights.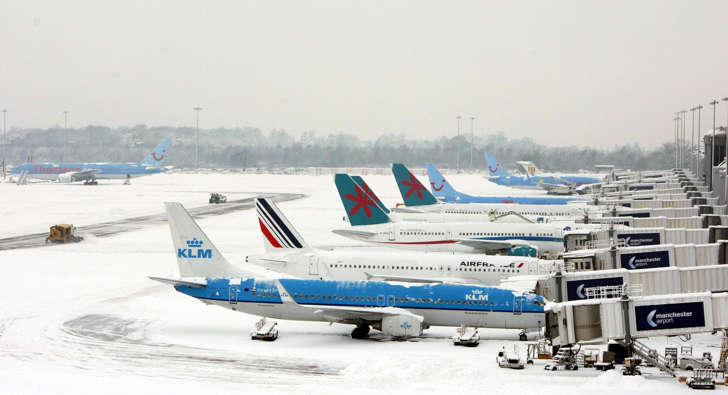 © Getty Snow halts flights at Airport Travellers suffering from disruption due to bad weather are not entitled to compensation under EU rules, but airlines must provide assistance such as free access to phone calls or emails, meals and accommodation if required