EU net migration is falling as more European citizens leave the UK and fewer arrive in the wake of the vote for Brexit, new statistics show.
The Office for National Statistics (ONS) said overall net migration in the year to September was 244,000 – a similar level to early 2014 and down on record levels in the next two years.
The number of European citizens arriving has plummeted since the EU referendum, while the number of people from outside the bloc has increased.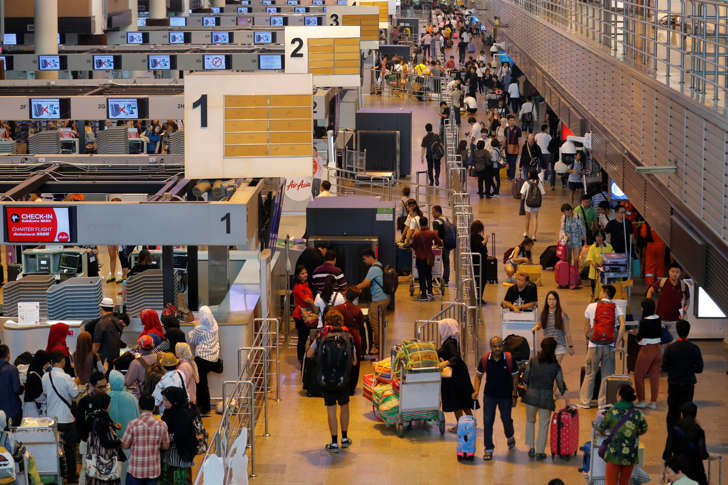 © Reuters People queue to check in for their flights "Looking at the underlying numbers we can see that EU net migration has fallen as fewer EU citizens are arriving, especially those coming to look for work in the UK, and the number leaving has risen – it has now returned to the level seen in 2012," said Nicola White, head of international migration statistics at the ONS.
"Brexit could well be a factor in people's decision to move to or from the UK, but people's decision to migrate is complicated and can be influenced by lots of different reasons."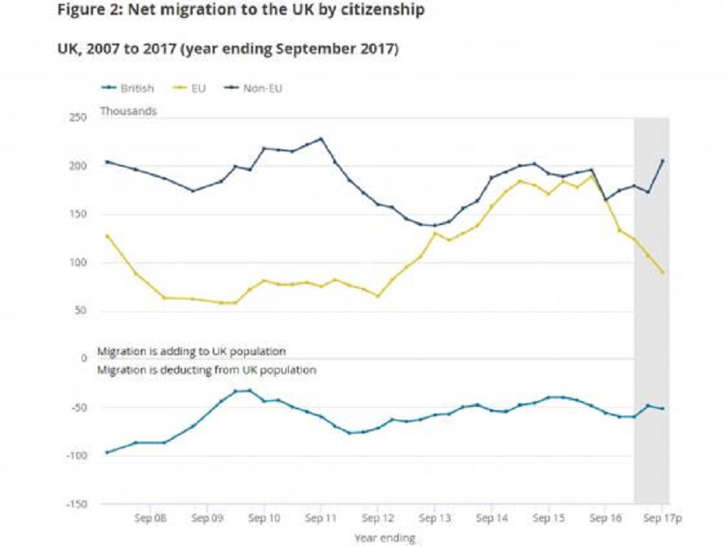 © The Independent EU net migration falls over past year as Brexit uncertainty continues
Almost a quarter of a million people arrived in the UK to work in the period 2017, with the number of EU citizens falling by 58,000.
Most of the Europeans arriving had a definite job lined up, while a smaller proportion was looking for work.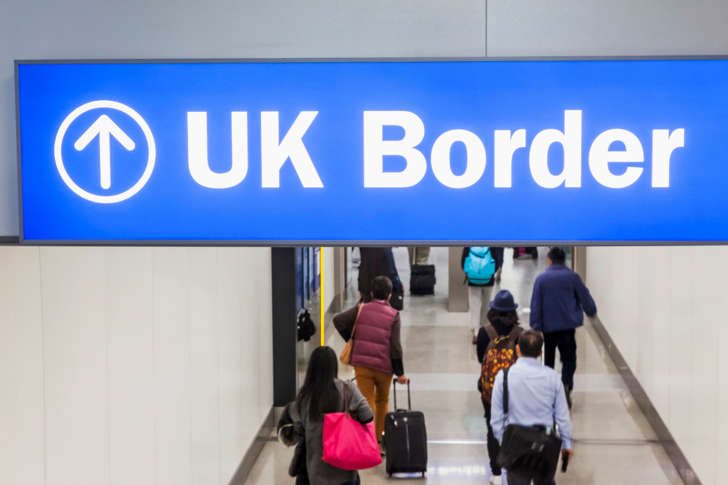 © Getty London, Heathrow Airport, UK Border Sign. The biggest nationality starting work in the year to September, according to National Insurance number registration data, was Romanian, followed by Polish, Italian, Bulgarian, Spanish and Indian – who accounted for over half of all skilled work visas granted.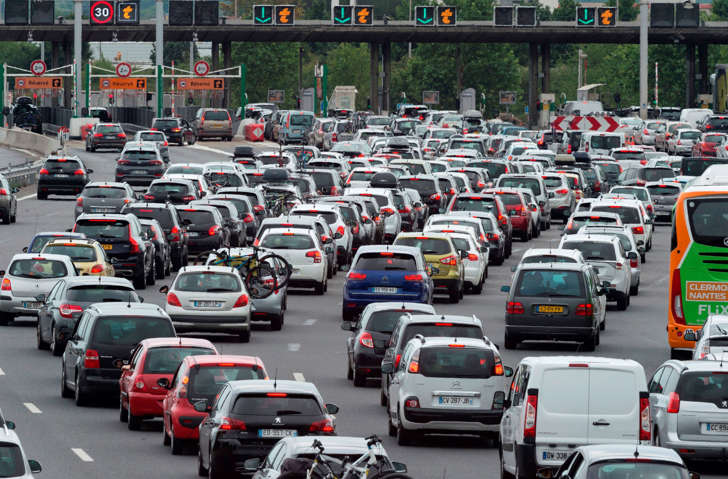 © Getty Motorists queue at the toll station of Saint-Quentin-Fallavier The ONS said that the overall employment rate for EU nationals was 81.2 percent, followed by Brits at 75.6 percent and non-EU nationals on 63.2 percent.
George Koureas, a partner at immigration law firm Fragomen, said: "The UK has become a significantly less attractive place for European citizens to work since Brexit, so it's no surprise that more EU workers are leaving the country.
"Although the Government may see this as good news, it presents a significant threat to UK businesses, already struggling to hire the skilled workers they need to thrive."
He said there could be a further impact on the Government's plan to double the Immigration Health Surcharge, which is paid by migrants to use the NHS, and caps on visas for skilled workers.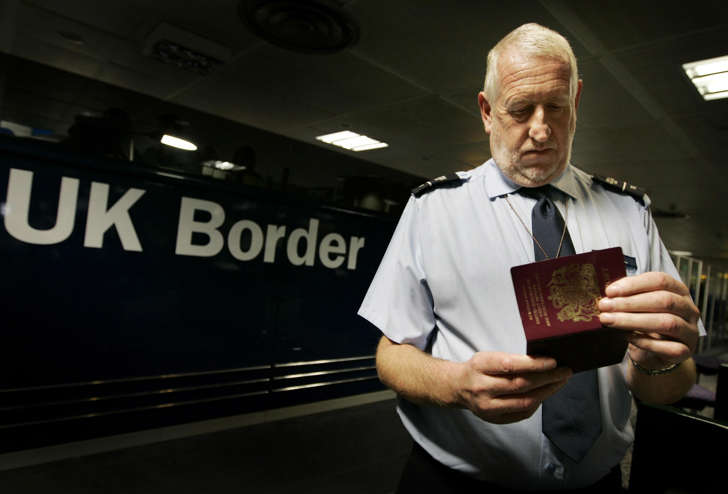 © Getty Passports are checked at passport control during the official launch of the UK Border Agency "Businesses have little choice but to recruit workers from further afield and absorb the high cost of doing so," Mr. Koureas added.
"The Government must take assertive steps to reassure UK plc by removing shortage occupations, such as NHS workers and engineers, as well as graduates, from the Tier Two visa cap in order to allow businesses to recruit the workers they need."
In 2017, the UK took in almost 15,000 refugees – 40 percent of them children – through resettlement programmes and granting asylum or other forms of protection.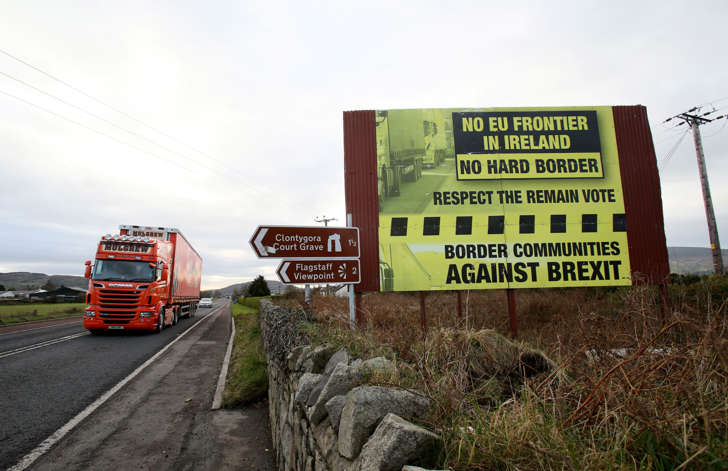 © Getty Traffic crosses the border into Northern Ireland from the Irish Republic alongside a Brexit Border poster on the Dublin road Co Armagh border A rising number of people were resettled from other countries, such as those surrounding Syria, but the number of family reunion visas, granted asylum and protection applications were down.
Caroline Nokes, the immigration minister, restated the Government's commitment to bringing net migration down to the tens of thousands.
"This means an immigration system that attracts and retains people who come to work and bring significant benefits to the UK but does not offer an open door to those who don't," she added.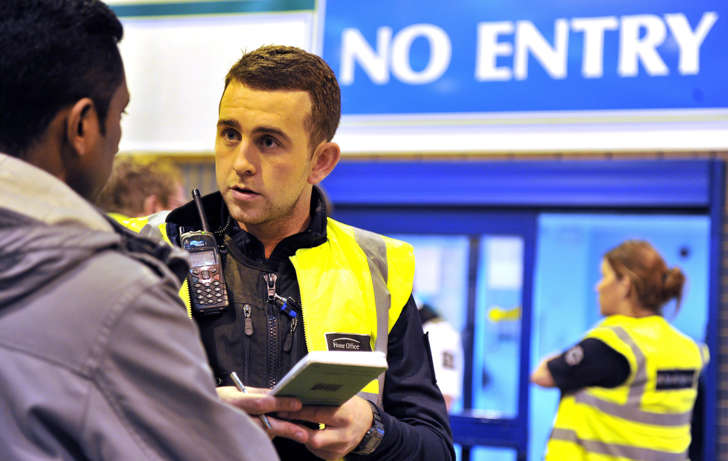 © Getty UK Border Agency officials question people during a raid at Bestway Cash and Carry in Liverpool. "Net migration remains 29,000 lower than it was a year ago and once we leave the EU we will be able to put in place an immigration system which works in the best interest of the whole of the UK.
"At the same time, we have been clear that we want EU citizens already living here to have certainty about their future and the citizens' rights agreement reached in December provided that."