Police personnel wearing glasses equipped with facial recognition technology have been deployed at a railway station in a central Chinese city to screen large numbers of travelers during the Chinese New Year for wanted criminals.
Using the hi-tech glasses with a camera, railway police personnel at Zhengzhou east railway station in Henan province are matching the identities of passengers with information available on a police database to zero in on criminals, multiple reports said this week.
"The glasses — which resemble Google Glass — are connected to a police database that can match passengers with criminal suspects. Since Zhengzhou railway police started using the eyewear earlier this year, they have identified seven people suspected of crimes ranging from human trafficking to hit-and-run accidents," said a report in the People's Daily online that was cited by other media outlets.
The police personnel also detected 26 cases of identity fraud, the reports said.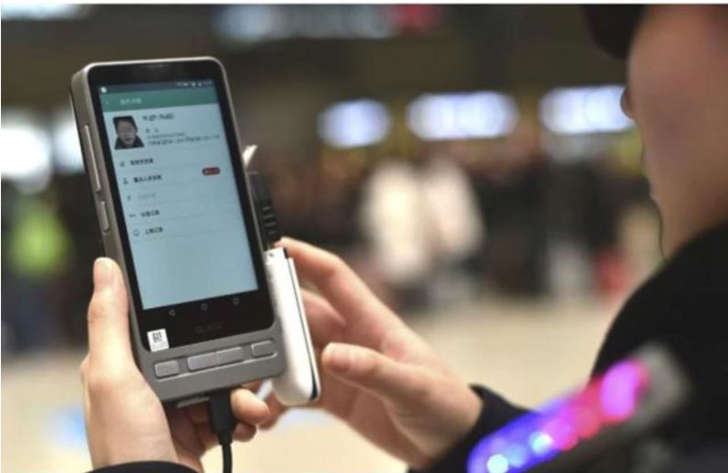 © Hindustan Times
"The facial information captured by the glasses will be sent back to a database for comparison with the information of suspects on the wanted list," Zhang Xiaolei, from the Henan government's department of public security, told the Global Times tabloid.
The new technology requires one facial image for a similarity comparison in the database, he said. In the past, multiple facial pictures from different angles were necessary to achieve the same result. The glasses worn by the police personnel are connected to a tablet computer. Once the faces of passengers have been scanned, the tablet searches for matches in the police database.
The lunar new year is one of the busiest travel periods in China. More than 389 million train trips are expected to be made during the peak period from February 1 to March 12, when people return home for holidays.
Despite serious concerns over mass banking of personal information, the use of the smart glass technology is part of China's broad plans to use artificial intelligence and big data to create a massive surveillance system to maintain public safety, according to official media reports.
"China has pursued an ambitious plan to develop its AI sector in recent years, with police departments across the country implementing facial recognition technology. Shanghai has used it to identify and fine traffic violators while in coastal Qingdao, facial recognition helped police arrest dozens of suspected criminals at the city's famous beer festival," Sixthtone news website reported.
© Hindustan Times
Reports say China has more than 170 million CCTV cameras and is expected to double the number in coming years.
"In 2015, Chinese regulators issued a document on the strengthening of its surveillance camera network, aiming to boost public safety, optimise traffic and serve city management," Global Times reported. By 2020, China plans to build a surveillance network that achieves full coverage in key locations, is connected to the internet and has a serviceability rate of more than 95% in major public areas.
The network will also feature an internal security system, preventing sensitive footage from being hacked or stolen