A man has been arrested two days after a "sweet and kind" British embassy worker was found dead by the side of a motorway in Beirut.
The body of Rebecca Dykes, believed to have been aged 30, was discovered close to the Metn expressway, in the Lebanese capital, on Saturday.
She had been strangled with a rope, police said.
Sources confirmed to the Mirror that Lebanese authorities had launched a criminal investigation into the circumstances of Ms Dykes' death.
And this morning, it emerged a suspect has been arrested.
The man was taken into custody early today by a Lebanese security agency, a security source told the country's Daily Star newspaper.
His identity is currently unknown.
It is claimed that Ms Dykes had been at a bar with friends and colleagues in the Gemmayzeh area of central Beirut. She reportedly left just after midnight, according to The Telegraph.
It was reported by Al Jadeed TV that Ms Dykes had been raped and murdered some time after leaving her friends. The BBC added that senior police sources revealed that she had been strangled.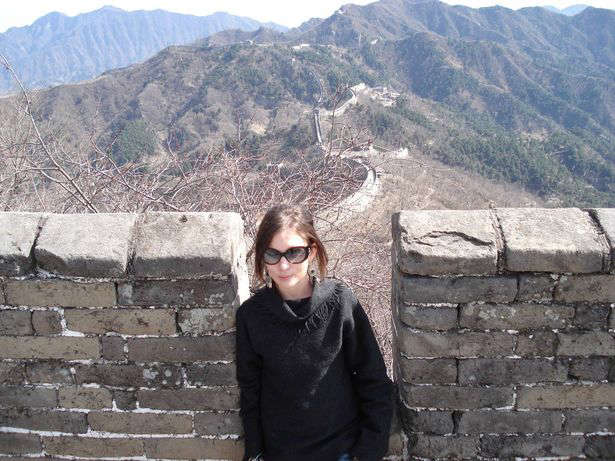 A man has been arrested two days after the body of the "sweet and kind" British embassy worker was found Ms Dykes was found dead by the side of the road in the east of the capital, several miles away from the bar.
Friends say the dedicated employee had been due to fly home for Christmas with her family on Saturday.
Her body has been transferred to the Dahr al-Bashak Hospital for a post-mortem, it has been reported.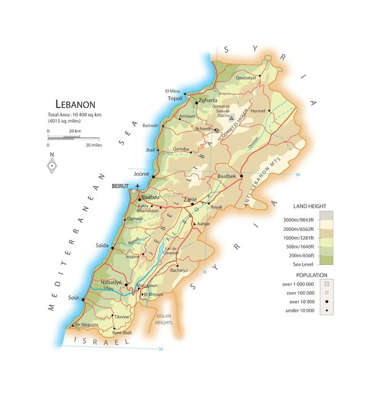 © Getty Ms Dykes' body was discovered by a motorway in the Lebanese capital In a statement, Rebecca's family said: "We are devastated by the loss of our beloved Rebecca. We are doing all we can to understand what happened.
"We request that the media respect our privacy as we come together as a family at this very difficult time."
A spokesman for the Foreign Office said: "Following the death of a British woman in Beirut, we are providing support to the family. We remain in close contact with local authorities. Our thoughts are with the family at this difficult time."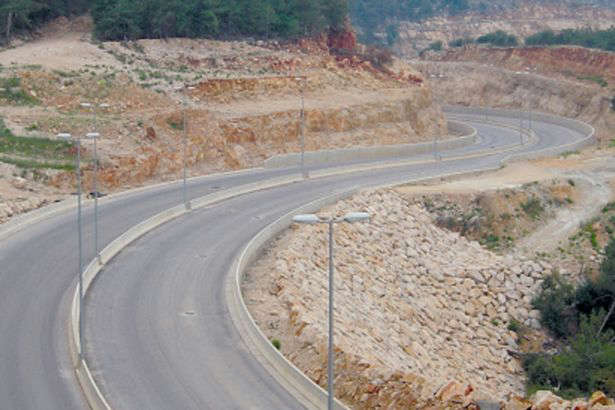 A file picture of the Metn Expressway in Beirut, along which Ms Dykes' body was found An AFP news agency worker in Lebanon reported that the death of Ms Dykes "does not appear to be politically motivated."
One friend, Brooke Anderson, wrote on Facebook: "Simply in shock. We will miss you, Becky." One of Rebecca's Twitter followers, Kevin Gant, shared a picture alongside the caption: "We Love You, Rebecca, RIP."
Bilal Al Ayoubi tweeted: "Such sad news to hear about the great loss of Rebecca Dykes. She was such a sweet and kind lady who took her job seriously and cared about Lebanon's stability."
Rory Kirkwood added: "Rebecca Dykes was a friend, from school and since, but not remotely as close to me as to others. I'm devastated by the news, and can't imagine the pain some are feeling right now. My thoughts go out to them."
Josie Ensor, a fellow Brit in Beirut, tweeted: "Beirut has always felt like a very safe place, much safer than London or other big cities I've lived in.
"It's sad to say, but it is important for women not to be complacent, wherever they are or however safe it might feel."
Hugo Shorter, British Ambassador to Lebanon, said in a statement: "The whole embassy is deeply shocked, saddened by this news.
"My thoughts are with Becky's family, friends and colleagues for their tragic loss. We're providing consular support to her family and working very close with Lebanese authorities who are conducting police investigation."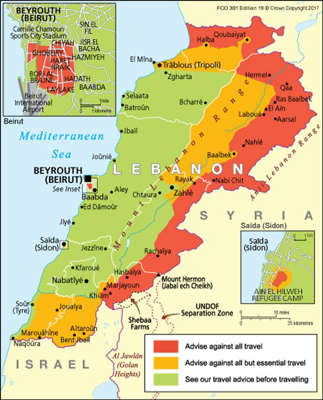 The Foreign Office advises against most travel around Lebanon and in certain areas of Beirut According to Ms Dykes' LinkedIn profile, she was a Policy Manager and Programme Manager in the Department for International Development, dealing in international affairs.
As a child she attended Malvern St James Girls' School in Worcestershire before going on to study Social Anthropology at the University of Manchester between 2005 and 2008.
She worked in the Foreign and Commonwealth Office as a Policy Officer in Iraq, then in Libya before taking up her current role in Lebanon in January 2017.
She described herself as "skilled in conflict, international relations, civil society and humanitarian assistance."
Ms Dykes also spent four years in Hong Kong, teaching oral and written English to 15 and 16-year-old school pupils and took a role as a Human Rights Monitor, translating documents of abode seekers from Chinese to English.
The Foreign Office advises against all travel to several areas in Lebanon, including southern suburbs of Beirut, and all but essential travel to most other areas of the country.
A Department for International Development spokesman said: "Our thoughts are with Becky's family and friends at this very upsetting time.
"There is now a police investigation and the FCO (Foreign Office) is providing consular support to Becky's family and working with the local authorities."