Shaun Marsh v India, 2011-12
17 runs in six innings at 2.83
At the start of the 2011-12 Border-Gavaskar series, Shaun Marsh wasn't yet the Shaun Marsh we know today, the enigma who can veer back and forth between chanceless hundreds against world-class attacks and horror runs of single-digit scores, for no discernible reason, and whose selections and non-selections follow no immediately discernible logic.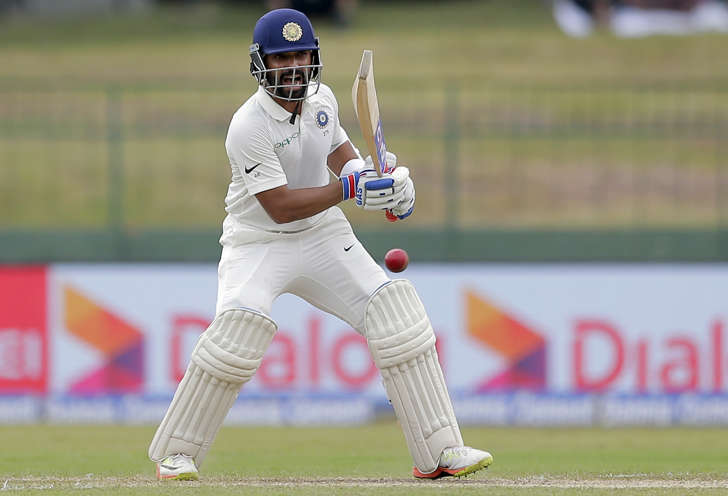 © AP PhotoHe came into the series having made a blistering start to his Test career, and averaged 56.80 from three Tests. By the end of the series, that average had fallen to 27.36. Australia won 4-0, and pretty much every other batsman in their top six feasted on India's hapless attack. Marsh, however, only managed a top score of 11, and kept getting out to Umesh Yadav and Zaheer Khan, who kept exposing his uncertain footwork against the new ball.
Complete coverage: Sri Lanka's tour of India
Ricky Ponting v India, 2000-01
17 runs in five innings at 3.40
India hadn't been a happy place for Ricky Ponting when he arrived for his third tour in 2000-01. By then, he had played four Tests in the country, scoring 132 runs in seven innings at an average of 18.86, and had also managed to get himself thrown out of a Kolkata nightclub. Things couldn't get worse, surely? Well, they could.
Ponting proceeded to laugh in the face of whoever coined the phrase "third time lucky", enduring his worst series anywhere as Harbhajan Singh, cruelly and repeatedly, exposed his lunging, jabbing technique against spin. Few of Australia's batsmen had much of a clue against Harbhajan, to be fair, as he claimed a staggering 32 wickets in the three Tests, but no one did worse than Ponting, who was out to the offspinner five times in five innings.
© Provided by ESPN Digital Media (India) Private Ltd.
Ajinkya Rahane v Sri Lanka, 2017-18
17 runs in five innings at 3.40
Away from home, Ajinkya Rahane averages 53.44. At home, he averages 33.63. It's a puzzling record. He's not at his best when the ball doesn't come on to the bat, and he's had to work hard to adapt his defensive technique against spin on lower-bounce pitches, but he seemed to have overcome both those weaknesses while scoring twin hundreds against South Africa in Delhi and 188 against New Zealand in Indore.
The struggles, however, have continued since then, and he has now hit his lowest point against a modest Sri Lankan attack, managing a highest score of 10 in five innings. His team-mates, meanwhile, have feasted, scoring seven hundreds between them in just five innings.
21 runs in five innings at 4.20
As the above examples of Marsh and Rahane show, being part of a dominant line-up that is facing a not-particularly-threatening attack is no guarantee of batting success. Temba Bavuma found this out when Sri Lanka toured South Africa last year. There was no real pattern to his dismissals; he got out to seam and spin, off front foot and back, and all of that created enough anxiety in his mind to make him take off for a suicidal single in Cape Town and get run out for a duck.
Andrew Flintoff v India, 2001-02
26 runs in five innings at 5.20
England's 2001-02 tour of India was the making of Andrew Flintoff as a Test-match fast bowler. With Darren Gough and Andrew Caddick unavailable, he had to bear a greater bowling load than before, and rose to the occasion, bowling with pace and discipline to finish with six wickets at 31.50, and picking up a four-for in Bengaluru that may well have proved match-winning had the weather not been so uncooperative.
With the bat, however, Flintoff had a nightmare, firm feet and hard hands causing him endless trouble against India's spinners, particularly Anil Kumble. In five innings, he made two ducks, two scores of 4, and one of 18.