Britain is addicted to the internet. Just take a look at the occupants of any bus stop or train station platform. Heads down, phones out. When the conversations stop in our pubs and restaurants, the first question asked by many of us isn't "Whose round is it?", it's "What's the Wi-Fi password?"
Ninety-nine per cent of young Britons (aged 16-35) are internet users, according to ONS statistics, and we spend a staggering 10 hours a day consuming media, much of it delivered to our mobiles or tablets. In short, we're a nation in need of a digital detox.
But one can't rely on willpower alone. We need to avoid temptation and truly escape the clutches of the internet. So where's best to go?
We asked Akamai, the content delivery network and cloud services provider, for guidance.
It pinpointed the following 35 countries, each of which has a user penetration rate of less than 20 per cent. Which means that fewer than one in five of its residents can access the internet because of a lack of infrastructure.
Guatemala
Honduras
Nicaragua
El Salvador
Senegal
Burkina Faso
Mali
Ghana
Cote d'Ivoire
Benin
Algeria
Libya
Sudan
Eritrea
Ethiopia
Cameroon
Uganda
Rwanda
D.R. Congo
Malawi
Zimbabwe
Zambia
Namibia
Madagascar
Mozambique
Angola
Yemen
Pakistan
Turkmenistan
Nepal
India
Bangladesh
Sri Lanka
Myanmar
Indonesia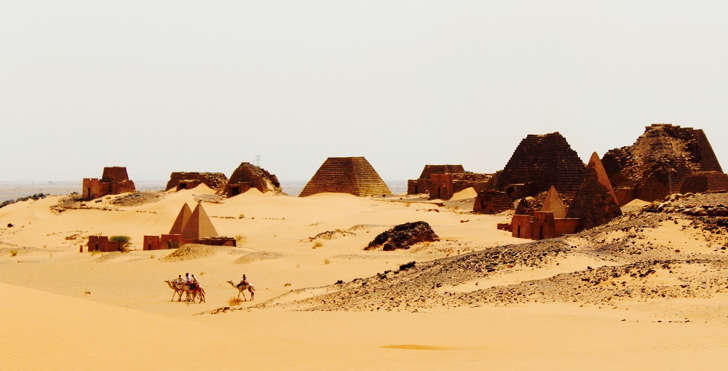 © Provided by Shutterstock Pyramids in Sudan, where less than 20 per cent of the population can access the internet Many of these places aren't on the radar of travellers and their low internet usage is in part down to war, civil unrest, and poverty. Libya, Mali, Yemen, and Burkina Faso, for example, are firmly off-limits, with the Foreign Office currently advising against travel.
But others are well worth visiting. Sarah Baxter's guide to the 50 best holidays for solitude, published by Telegraph Travel earlier this year, included a beach holiday in Nicaragua, a walking holiday through the Himalayan foothills of Ladakh, India, and a three-day trek from Kalaw to Inle Lake in Myanmar.
Why not spot Madagascar's lemurs and chameleons, go island-hopping in Indonesia, admire Ethiopia's rock-hewn churches, seek out mountain gorillas in the DRC, or explore Namibia's photogenic (and utterly desolate) coastline and desert?
Other standout countries on the list, from a travel perspective, include Guatemala, Senegal, Malawi, Mozambique, Turkmenistan, Sri Lanka and Nepal.
Of course, there are many internet-free regions that aren't found in one of these countries. Mongolia, for example. It is one of the world's most uncrowded countries and regularly billed as a great bet for a digital detox holiday – a trip to meet the Kazakh eagle hunters of the Altai Mountains will take you far from towns, roads and mobile reception. But the country doesn't appear because the majority of the population lives in Ulaanbaatar, which has great connectivity.
Sarah Baxter also suggests going off-grid in Chilean Patagonia; Russia's far east, where you'll meet more bears than people; Alaska's Wrangell-St Elias National Park, the USA's largest protected area; and The Yukon in Canada, 80 per cent of which is Wi-Fi-free.
Where is internet use prohibited?
A true digital detox can be found in North Korea. That's because tourists visiting the country aren't allowed online. Foreign mobiles don't work, meanwhile, and local SIM cards are expensive and unreliable. Ironically, North Korea actually has very good connectivity. Why? "Because of the tons of imported Chinese mobiles with Chinese SIMs," explains Martin Levy from the US content delivery firm Cloudflare.
However, due to escalating tensions in the region, the Foreign Office now urges British travellers not to go. But there are plenty of other countries that have major restrictions on who can access the internet – and what sort of content they can view.
Akamai highlights four countries where citizens are prevented from accessing the internet by government policy.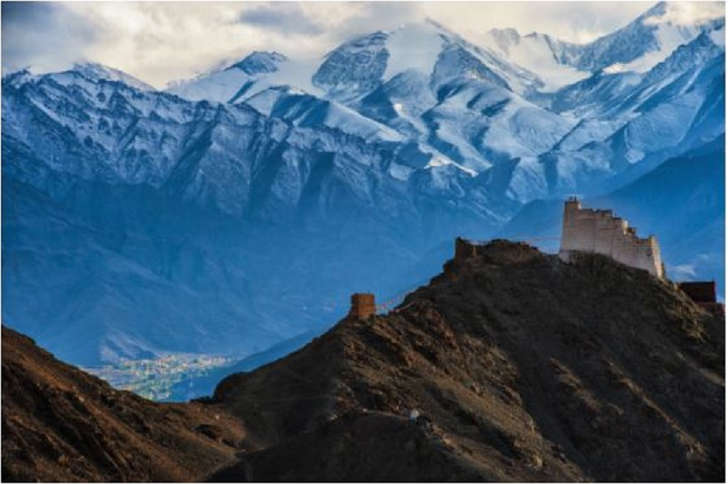 © Provided by Getty Ladakh is a good bet for a digital detox In Cuba, for example, a special permit is required to go online (tourists can buy them from ETSECA offices) and all use is closely monitored. Wi-Fi hotspots (which charge $2 per hour) can be found in big cities but much of the country lives offline.
Belarus
Burma/Myanmar
Cuba
North Korea
Akamai also listed 12 countries where internet access is severely restricted in terms of content or activity.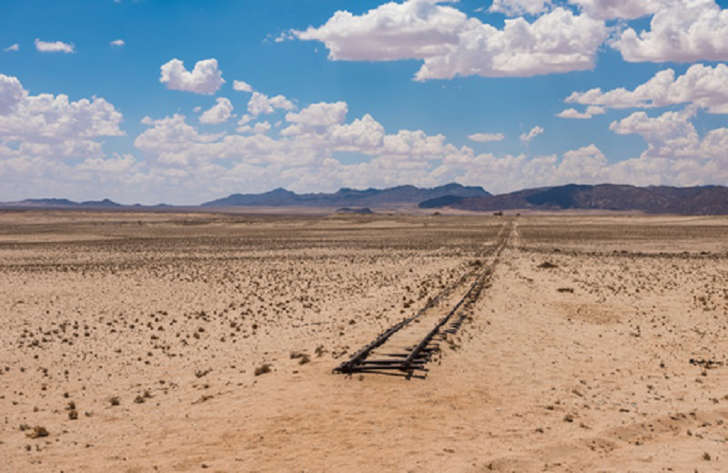 © Provided by Shutterstock The Namib desert In China, for example, you can only see websites that have a server located inside the country. So don't expect to access your usual favourites.
China
United Arab Emirates
Saudi Arabia
Cuba
Egypt
Iran
Saudi Arabia
Syria
Tunisia
Turkmenistan
Uzbekistan
Vietnam
The Freedom on the Net report, released today, echoes Akamai's guidance. Among those countries where the internet is "not free" are China, Iran, Egypt, Myanmar, Belarus, Syria, Cuba, Uzbekistan, Vietnam, the UAE and Saudi Arabia, but also Ethiopia, Pakistan, Bahrain, Sudan, The Gambia, Thailand, Russia and Kazakhstan.
Escaping the internet at 35,000 feet
Dozens of airlines now offer Wi-Fi access in the sky, with a handful (including Norwegian, Emirates and Turkish Airlines even offering it for free). Most, however, charge a prohibitively high price, and many don't provide any access, meaning commercial aircraft are still one of the few places you can go to escape the internet entirely.
"With each passing moment, more and more of the globe is being connected," says Cloudflare's Martin Levy. "Basecamp at Everest was connected a while ago, and Brazilian telecom providers are running fibre-optic cables into Amazonia. But last week I was in seat 11E, speeding from the Middle East towards Rome, and I had zero connectivity (and not much legroom either)."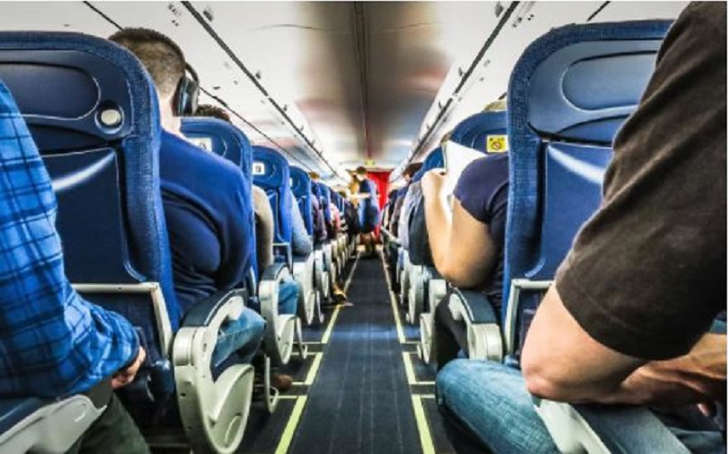 © Provided by Getty The sky is still (largely) Wi-Fi free All at sea
For years, cruises were a fine bet for avoiding emails from the office. But when Norwegian Sky became the first cruise ship with an internet cafe in 1999, it opened the floodgates. Now nearly every cruise ship on the planet offers Wi-Fi, and in 2014 Royal Caribbean's Quantum of the Seas was unveiled with more bandwidth than just about every other cruise ship in the world combined. That's if you're willing to foot the bill – passengers can expect to pay around 50p a minute for pay-as-you-go access, or – at best – £10 a day for a package.
However, many cruises visit some truly remote seas (think the South Pacific and Antarctica), and access can disappear for hours, or even days, on end.
"I was without Wi-Fi for a week while cruising around Australia's Kimberley region," says Teresa Machan, Telegraph Travel's Cruise Editor. "That's the longest I've been without internet access in my entire life."
The easy UK detox
There are no TVs, phones or Wi-Fi in any of the 200-odd UK properties owned by the Landmark Trust (though you still might find a 3G or 4G network).
What's more, many of them are truly eccentric, you could stay in a ruined castle in Warwickshire, a water tower in Norfolk, or a Pineapple in Dunmore, Scotland.