More than 200 members of Saudi Arabia's elite, including 11 princes, are now being detained at what is quite literally a gilded prison – the Ritz-Carlton Hotel in Riyadh.
Crown Prince Mohammed bin Salman is widely seen to be the muscle behind the recent anti-corruption purge, as he consolidates power in a way Saudi Arabia hasn't seen in decades.
The atmosphere at the luxury hotel is described by BBC reporter Lyse Doucet and cameraman Philip Goodwin as "very serious" in a news report.
Doucet and Goodwin the first journalists allowed into the hotel since its effective conversion to a luxury prison. The pair were under police escort and held to strict rules not to film anyone's face or quote anyone by name.
Here's what the hotel looks like from the outside.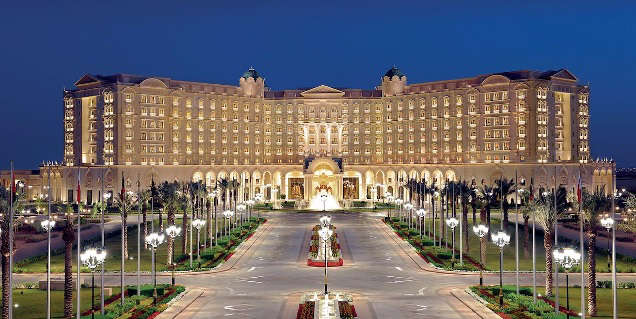 © 
The hotel was mostly empty. "I'm spending most of my time in my room with my lawyer focusing on my case," one detainee told Doucet.

© BI India
Officials said that 4% of the accused say they'll take their cases to court, but that 95% are willing to make a deal, which would likely result in large sums of money exchanged for freedom.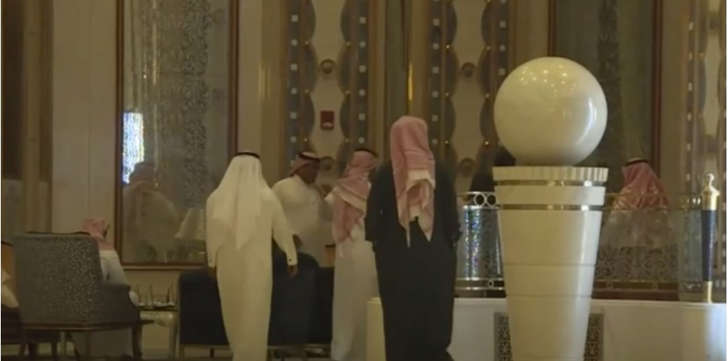 © BI India
There are reportedly 1,900 Saudi bank accounts totaling 800 billion dollars frozen in the Kingdom. "Even if we get 100 billion back, that would be good," an official told Doucet.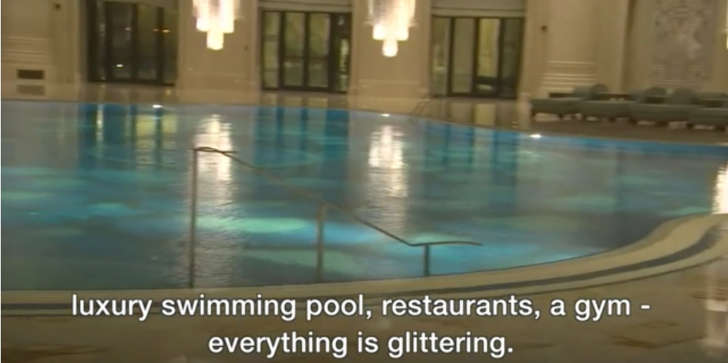 © BI India
Though the reporters were only allowed in during the dead of night, there were still small groups of men speaking in hushed voices to one another. The mood was very serious, and very somber.
© Business Insider What life is like inside Saudi Arabia's '5-star prison' – the Ritz-Carlton where some of the kingdom's richest and most powerful elites are being held
Among the "guests" now are more than 200 individuals accused of abuse of power, corruption, and money laundering. The Saudi government is also putting up hundreds of experts to process the cases 24/7.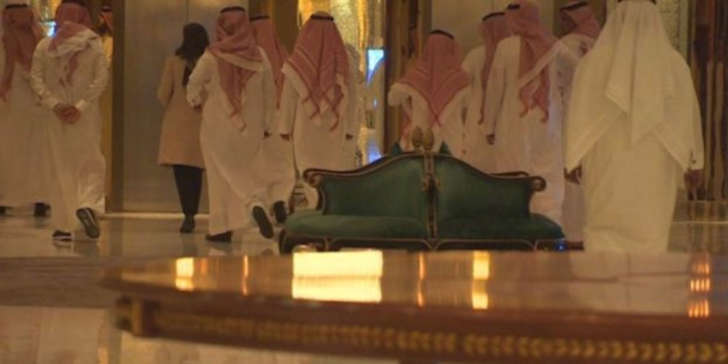 © BI India
Since November 4, no one is allowed into the Ritz-Carlton without official permission.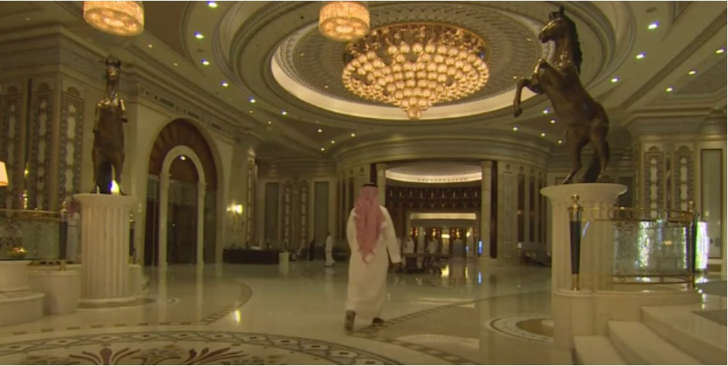 © BI India
Doucet and Goodwin were the first journalists to be allowed into the Riyadh Ritz-Carlton since it started to be used by the Saudi government as a gilded prison.