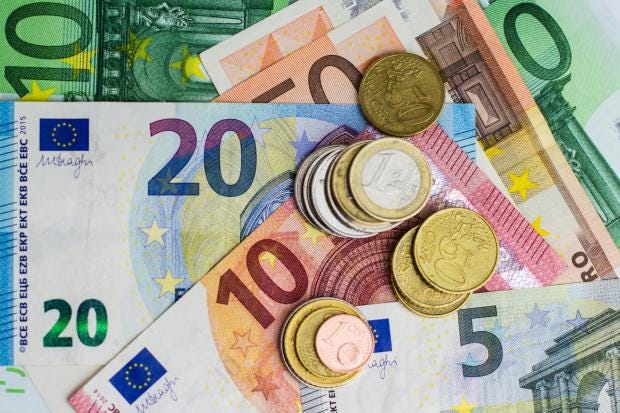 British and European Union negotiators have reportedly agreed the terms of the Brexit financial settlement, in what would be a major breakthrough ahead of a make-or-break summit in Brussels next month.
The Daily Telegraph says sources on both sides of the table have confirmed that the controversial 'divorce bill' is settled in principle and will amount to between €45 billion and €55 billion depending on fine details.
Diplomatic sources meanwhile similarly told the Financial Timesthat the UK has agreed to take on €100 billion of liabilities with an aim to pay less than half of that in net payments over the long term.
A spokesperson for the European Commission's negotiating team would not comment on the reports on Tuesday evening as the news broke, while British officials said they didn't "recognise" the figures reported by the newspaper.
Whether an agreement has been reached or not, multiple Brussels sources told The Independent that the financial settlement had been eclipsed by the Irish border issue and citizens' rights in recent days – a sign it is no longer the main sticking point in discussions.
Sub-issues within citizens' rights yet to be resolved are thought to still include the role of the European Court of Justice and the export of benefits, while the question of what the Irish border will look like after Brexit has so-far proved intractable in a very public way.
European Commission chief negotiator Michel Barnier said while on a visit to Estonia on Monday that that the "moment of truth" was approaching for Brexit talks and that an agreement on sufficient progress could be reach in "the next few days".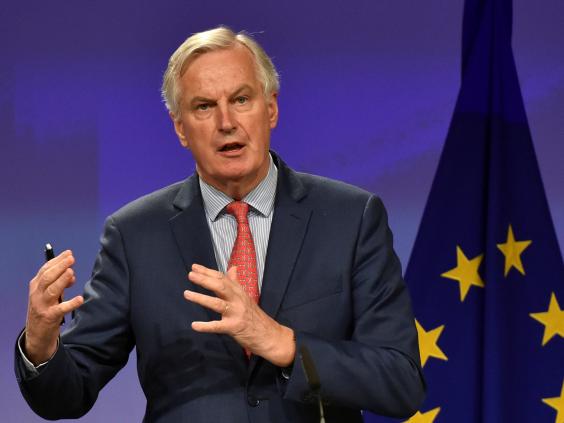 The Telegraph's report says the figure is being deliberately left open to interpretation, and that Oliver Robbins, the Downing Street civil servant who acts as the UK's chief negotiator, agreed the settlement in backchannel meetings at the end of last week.
Theresa May said in her Florence speech that no EU country "need to pay more or receive less over the remainder of the current budget plan as a result of our decision to leave" and that "The UK will honour commitments we have made during the period of our membership".